Chemicals and Fertilisers
We bring over 50 years of experience, across 90 different countries, to the chemicals and fertilisers industry. We take a scientific, unbiased approach in all our recommendations and, as independent consultants, we act only in our clients' best interests.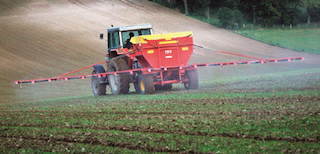 We offer comprehensive design and investigation services in:
Salt-based industries – caustic soda, chlorine, soda ash
Ammonia production – from solid fuels, fuel oils, naphtha and natural gas
Fertilisers – nitric acid, nitrogenous and NPK fertilisers
Phosphoric, boric, sulphuric and hydrochloric acid
Pesticides, herbicides and insecticides
Our consultancy services
Using our wealth of experience, our team of industry experts can offer a tailored consultancy service based around your business's needs. We have worked with international governments, national agencies and multinational companies.
Our chemicals and fertilisers industry services can include:
Feasibility studies
Marketing plans
Investment policies
Assistance with loan negotiations
Pre-engineering designs
Spec. for international tender
Contract negotiations and drafting of contracts
Negotiation of licences
Financial control
Collation of manuals
Review of safety procedures
Appraisal of raw materials
Advice on best use of fertilisers
The international market for fertilisers is kept constantly under review, so it's important to work with consultants who have an intimate knowledge of the industry. Contact us today to discuss how our chemical and fertiliser consultancy services could benefit you.