The Environment, Health and Safety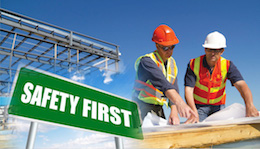 The Manderstam International Group has implemented cost-effective systems of environmental management to meet policy and regulatory constraints, minimising actual or potential liability whilst promoting environmental awareness.
Our specialisms
We have produced environmental impact analyses for planning in factories as well as developing plans for rundown, decommissioning and demolition of redundant plants. We have expertise in occupational hygiene providing advice upon recent safety legislation. We also specialise in hazard and operability (HAZOP) studies working either independently or as members of the clients own team.
Contact Manderstam International Group for further advice and guidance.