Feasibility Studies
The success of any industrial venture depends on the thorough investigation
and assessment of all the factors affecting the project.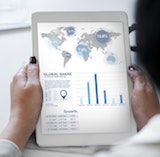 The services
provided by Manderstam International Group from inception of the scheme
can be summarised as follows:
National and regional agricultural and industrial surveys and
planning; this includes provision of assistance in the development
of export-oriented industries.
Market surveys and forecasting;
Surveys of sources and suitability of raw materials;
Assessment of optimum plant capacities and plant location with regard to sources of raw materials, markets, availability of labour and utilities, disposal of effluents, minimisation of environmental disturbances;
Surveys of price structures, competitive position of products, distribution and marketing requirements;
Assessment of infrastructure requirements;
Assessment and appraisal of the various processes and design alternatives;
Full utilisation of by-products;
Capital investment requirements and cost of production;
Economic analysis of the venture and of the resultant social and economic impact.
For more information about how Manderstam can support your feasibility study needs, get in touch today.