Food Processing, Agriculture, Agro Industries, Textiles, Pulp and Paper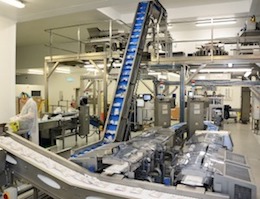 Manderstam provides comprehensive design investigation services in:
Fisheries, poultry-grandparents and parent stock poultry breeding programmes and fish breeding.
Macro agricultural planning studies involving land-use planning.
Vegetable oils
Fats
extraction
refining and hydrogenation
soap making
fat splitting and glycerine
margarine
ice cream
shortening and ghee
fatty alcohols
oil cake and meal
Food Processing
Food processing including:
Fruit and tomato processing and canning, and freezing, freeze-dried, packaging.
Mineral water production lines.
Desserts canning lines.
Coffee processing
Bakeries
Cereals
Biscuits
Starch
Glucose
Confectionery
Enzyme production, skin and hide preparation, leather processing, footwear manufacture.
Pulp, paper, chipboard, plywood. Cotton ginning, storage and handling. Textile spinning and weaving, and textile training institutes.