Off Sites and Utilities Consultancy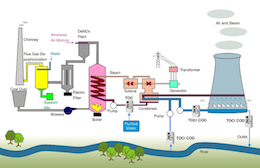 At Manderstam, we provide comprehensive basic and detailed design of complete utility systems, for steam and power generation for process plants. Incorporating our vast range of experience, we offer expert advice to multinational companies and agencies to improve offsites and utility systems.
As offsites and utilities specialists, we can bring extensive experience in:
Water treatment

Effluent treatment

Steam and power generation

Storage

Blending

Pipelines

Jetties

Terminals

Firefighting and safety systems

Inert gas generation and compressed air
Our offsite and utilities services
Amongst other services, we can offer:
Technology assessments

Feasibility studies

Procurement evaluations

Project management
We have worked with companies across the globe to bring improvements to their utility systems and offsites. Contact us today to find out what we can do for your business.