Oil and Gas Processing, Petroleum Refining, Petrochemicals and Gas Technology
At Manderstam, our consultants offer a wealth of expertise in the oil, gas and petrochemical industries.
We are at the forefront of oil and gas technology and petroleum refining. Our team of internationally-recognised engineers has pioneered innovations across the industry and around the globe. This makes us the first choice for those seeking oil drilling or refinery consultants.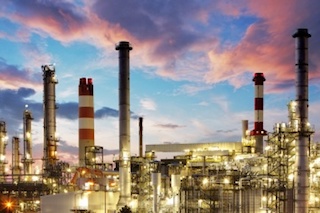 Our extensive experience includes:
Crude oil distillation
Hydrotreating
Gas separation
Light ends recovery
Fractionation
LPG production
Storage and handling
NGL
LNG
Sulphur recovery
Alkylation
Polymerisation
Isomerisation
We also have extensive experience in Aromatics, VCM, PVC, polyolefins and synthetic fibres production.
We offer comprehensive design and investigation services in oil and gas transportation systems. From the wellhead through flowlines, to oil and gas separation and treatment (both onshore and offshore), as well as subsea and onshore oil/gas pipelines.
Expert consultants in petrochemicals
We also have vast experience in the petrochemicals industry, including working with plastics, polypropylene, LDPE, PTA and PET, fertilisers and biofuels.
Global benchmarking studies
Since 1995, we've conducted global benchmarking studies in the oil, gas and petrochemical industries. Our studies offer analysis of unit costs and working practices, mechanical condition surveys and efficiency assessments. These insights give us an unrivalled overview of global oil and gas processing, design and operating practices and costs.
In addition to our consultancy work, we are also available as expert witnesses to offer legal evidence in court on behalf of clients or the prosecution services. Find out more about our expert witness work.
Contact us for more information about our oil, gas and petrochemical services.