Consultant Engineer – Specialists in Oil & Gas
Petrochemical experts, Manderstam International offer internationally-acclaimed, fully-independent engineering consultancy and project management, including oil/gas management and benchmarking.
Consultancy & Project Management
Specialisms
Genuinely independent international consultancies: no connections, directly or indirectly, with any contractor, supplier of plant and equipment, manufacture of products or licensor processes.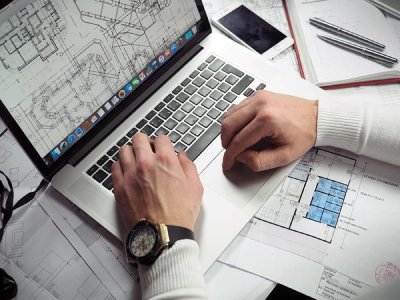 Industry-leading petrochemical value chain assessment from 150 site surveys our own global database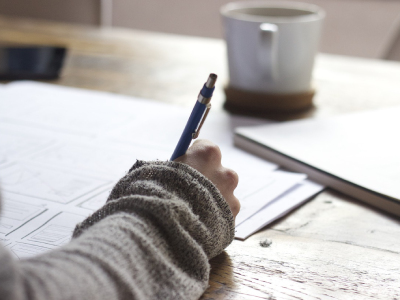 60 years of market-leading expertise – hugely varied engineering skills compared to marketing consultants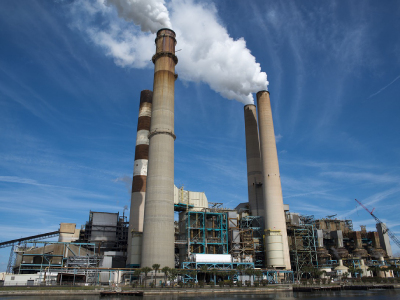 Vast experience with multinational companies, from steam to power generation for process plants
Worldwide Consultancy Clients
Engineering Expertise In Our Specialist Fields
Our work spans numerous countries and continents. We use our intimate knowledge of
the oil and gas, petrochemical, pharmaceutical and manufacturing industries to offer
tailored consultancy services to our clients across the globe.
Africa - View assignments
Africa
Algeria:
Development of national vegetable oil, fats industry.
Cameroon:
Eritrea:
Market and technical study – glass production.
Leather industry-tanning and shoe manufacture.
Salt production and building materials.
Ethiopia:
Brewery construction supervision.
Ghana:
Plastic containers, cardboard.
Kenya:
Expert witness on fertiliser plant.
Production of metal extruded products, paper and board production.
Mali:
Rehabilitation of vegetable oil and soap factory.
Detailed design of cotton ginnery.
Nigeria:
Audit of paper mill.
Audit of NAFCON fertiliser production.
Sudan:
Development of food processing industries.
Development of wood processing industries.
Europe - View assignments
Western Europe
Belgium:
Incinerator for household and industrial wastes.
Greece:
Development of national iron and steel industry – planning studies.
Development of national petroleum refining, petrochemical fertiliser industries.
Portugal:
Fertiliserdistribution and marketing – national study.
United Kingdom:
Ulphuric acid oleum, caustic soda, chlorine and hydrogen, caprolactam grade cyclohexane from crude benzole.
Hydrodesulpherisation and catalyst trouble shooting.
Safety assessments.
Hazop analysis.
Styrene monomer, pipeline, pumps, offloading and storage – detailed design and construction.
Expert witness – Texaco oil refinery – Total St Fergus gas processing, Kenyan fertilisers.
Eastern Europe
Bulgaria:
PVC, polyester products production, machine tools.
Lithuania:
Audit of fertiliser complex at J SC Achema.
Romania:
PVC emulsion polymerisation plant.-plant audit and design of upgrade modifications.
Russia:
Market and technical studies for aerosol packing and filling, and glass bottle manufacture.
Slovakia:
Techno economic study of micro propagation of seed potatoes.
South America - View assignments
South America
Colombia:
Tannery waste and environmental study.
Ecuador:
Rehabilitation of fluid catalytic cracking unit.
Equatorial Guinea:
Rehabilitation studies of vegetable oil factories.
Asia
Afghanistan:
Cotton ginning and storage. Cotton seed processing.
Bangladesh:
Utilisation of natural gas.
China:
Industrial trouble shooting on 26 projects in metallurgical and plastics
industries.
India:
Ammonia, urea and NPK complex., vitamin C manufacture.
Indonesia:
Offshore/onshore ammonia and urea complex – Kalimantan.
Developments of integrated steel complex, Cilegon – Java.
Propylene and polypropylene from refinery gases. Power generation for petrochemical complex – Palembang.
Expansion and rehabilitation of marine salt production – Madura.
Philippines:
Penicillin production plant. Chemical synthesis plant and downstream packaging of final dosage forms.
Middle East - View assignments
Middle East
Bahrain:
Urea transportation.
Urea production facility.
Cyprus:
Industrial Opportunity Survey.
Hazop survey at fertiliser plant.
Egypt:
Rehabilitation of national cotton ginning industry (10 complexes).
Iran:
Complex for the production of agrochemicals.
Libya:
Manufacture of VCM/PVC from Sebkha salt and ethylene.
Oman:
Qatar:
Oil and gas field development including wellhead design, transmission
lines, gas treatment and NGL plants.
Water storage tanks; detailed design.
Saudi Arabia:
Inception of a large industrial park.
Argon Gas Production.
Project managers for vegetable oil refinery.
Margarine and ice cream market survey.
Paper packaging plant.
Cosmetics factory – technical audit.
United Arab Emirates:
Full market and technical studies of production of PVC fittings, perfume, gold jewellery and sparkling water.
USA & Canada - View assignments
USA & Canada
USA:
Benchmarking study of gas processing plants and pipeline systems.
Canada:
Feasibility study for production of LNG in Arctic region.
Thanks so much to both of you for all your efforts and hard work for us.
Thanks for all your hard work on the case over the last year. I was very impressed by your performance under cross examination and in the hot tubbing session. You got the tone absolutely spot-on in terms of explaining your position with authority whilst recognising your obligations to be a neutral expert. The client was also very impressed – which, after all, is the main thing!
A belated thank you for all your work over the past 18 months or so. It has been a pleasure to work with you on what has been a demanding case from a technical and forensic perspective and the clients were helped tremendously by your ability to ferret out inconsistencies in the documentation / photos. I hope you enjoyed the experience of giving evidence notwithstanding the attempted attacks on your credibility and independence. We and counsel felt that you did a very good job in the witness box and managed to deal effectively with all the attacks.
It has been great working with you and likewise hope we will have the chance to do so again in the future!
Thank you so much to you and all your team for all your hard work on your report. We think it is a very good piece of work.
The work done was to a high standard and the output met our requirements as well as the needs of our legal team.
A quick note of thanks for your guidance, expertise and patience with us throughout this process. You are a consummate professional and we sincerely appreciate all that you contributed to this effort.