Off-Sites & Utilities Consultancy
Benefit from our vast range of experience with multinational companies and agencies to improve offsites and utility systems.
Off-Sites & Utilities Specialists With 60 Years Experience
We have worked with companies across the globe to bring improvements to utility systems and off-sites, from steam to power generation for process plants.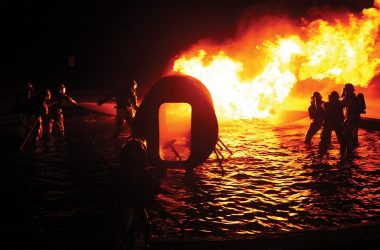 Off-Sites & Utilities Expertise:
Comprehensive design of complete utility systems
Technology assessments
Feasibility studies
Procurement evaluations
Project management
Water treatment
Effluent treatment
Steam and power generation
Storage
Blending
Pipelines
Jetties
Terminals
Firefighting and safety systems
Inert gas generation and compressed air

Thanks for all your hard work on the case over the last year.
I was very impressed by your performance under cross examination and in the hot tubbing session. You got the tone absolutely spot-on in terms of explaining your position with authority whilst recognising your obligations to be a neutral expert.
Partner at Holman Fenwick Willan LLP,
London-December 2017

I wanted to thank you again for all your help and all the time you put in preparing for the hearing. I know cross-examination isn't fun, but on the whole I thought you went well and you stood your ground.– I have enjoyed working with you and learning just enough about LPG plants to be dangerous
Partner at Bird & Bird,
London-April 2017

Thank you so much to you and all your team for all your hard work on your report. We think it is a very good piece of work.
Management at Saipem Contractors
France & Italy- October 2016

Thanks to everybody for the excellent work done before and during the last intense week.
Counsel at Pickering Hale & Dorr LLP
Washington DC - April 2015