Mechanical & Manufacturing Design Expert Witness Services
Notable experience in preparation, presentation of scientific and engineering evidence to the UK High Court and International Court of Arbitration. Structural and forensic mechanic engineer expert witness services offered.
60 Years Experience As Consultants Across 90 Countries
Our experts prepare expert reports and advised strategy and give evidence in extremely complex cases on behalf of multinational manufacturing companies.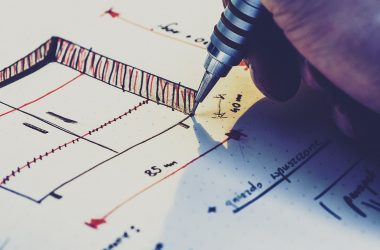 Our Process Mechanical
Design Specialisms Include:
Design, Engineering & Quality Control
Structural and forensic mechanical engineering

Quality Control and Assurance requirements to ISO 9001/2

Assessment of product design and manufacture in respect to assessment of fitness for purpose

Production plant and machinery valuations

Welding, forming and machining alloy steels and stainless steels
Preparing and executing basic/detailed designs
Process & Mechanical Equipment Design
Process plant design
Piping design and insulation
Construction and commissioning of plants
Procurement and construction
ISO 9001 Quality Assurance and international model forms of contract
FIDIC orange book and similar

Thanks for all your hard work on the case over the last year.
I was very impressed by your performance under cross examination and in the hot tubbing session. You got the tone absolutely spot-on in terms of explaining your position with authority whilst recognising your obligations to be a neutral expert.
Partner at Holman Fenwick Willan LLP,
London-December 2017

I wanted to thank you again for all your help and all the time you put in preparing for the hearing. I know cross-examination isn't fun, but on the whole I thought you went well and you stood your ground.– I have enjoyed working with you and learning just enough about LPG plants to be dangerous
Partner at Bird & Bird,
London-April 2017

Thank you so much to you and all your team for all your hard work on your report. We think it is a very good piece of work.
Management at Saipem Contractors
France & Italy- October 2016

Thanks to everybody for the excellent work done before and during the last intense week.
Counsel at Pickering Hale & Dorr LLP
Washington DC - April 2015
Our Expert Witness Services Includes
Manufacturing & Quality Control Experience
Mechanical design experience across the world
Design & Material Non-Compliances Expert Report
Investigated design and material non-compliances and prepared expert report in the turnkey design and supply of four (total 1400 MW) HRSG steam boilers (steam pressure 104 bar, temperature 565° C). Work included FMEA (failure mode and effects analysis) and compliance with ISO 9002 procedures for non-destructive testing of tubes and castings. Also reviewed and analysed support structures.