The success of any industrial venture depends on thorough investigation and assessment of all factors affecting the project. Our 60 years of experience delivers this market-leading expertise.
Complete Service From Conception to Operation
Our studies are vetted by experienced consultants skilled in various fields, providing depth not found with most marketing consultants.
We are multi-disciplinary; we therefore have to provide market and economic surveys for numerous overseas clients. in-house capability to carry out independent market surveys.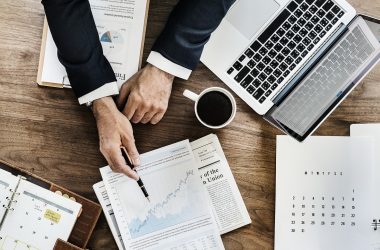 Feasibility Study Expertise
In Process Engineering:
National and regional agricultural and industrial surveys and




planning; this includes provision of assistance in the development of export-oriented industries.

Market surveys and forecasting.

Surveys of sources and suitability of raw materials.

Assessment of infrastructure requirements.

Surveys of price structures, competitive position of products, distribution and marketing requirements.
Assessment of optimum plant capacities and plant location with regard to sources of raw materials, markets, availability of labour and utilities, disposal of effluents, minimisation of environmental disturbances.

Assessment and appraisal of the various processes and design alternatives.

Full utilisation of by-products.

Capital investment requirements and cost of production.

Economic analysis of the venture and of the resultant social and economic impact.

Thanks for all your hard work on the case over the last year.
I was very impressed by your performance under cross examination and in the hot tubbing session. You got the tone absolutely spot-on in terms of explaining your position with authority whilst recognising your obligations to be a neutral expert.
Partner at Holman Fenwick Willan LLP,
London-December 2017

I wanted to thank you again for all your help and all the time you put in preparing for the hearing. I know cross-examination isn't fun, but on the whole I thought you went well and you stood your ground.– I have enjoyed working with you and learning just enough about LPG plants to be dangerous
Partner at Bird & Bird,
London-April 2017

Thank you so much to you and all your team for all your hard work on your report. We think it is a very good piece of work.
Management at Saipem Contractors
France & Italy- October 2016

Thanks to everybody for the excellent work done before and during the last intense week.
Counsel at Pickering Hale & Dorr LLP
Washington DC - April 2015
Years Of Experience In Market & Feasibility Studies
Process Engineering Specialists
Broad-based expertise leads to transferable application
Multi-disciplinary experience across most industries and services
Effective 'cross-fertilisation' of applied solutions from other industries
Multilingual & Multinational
Clients from cultures across the world
Extensive overseas operations: offices, employees and associates in countries across the globe.
Ability to source market data rapidly
Multilingual capability with native-speakers of English, French, German, Italian, Arabic, Behasa
(Malay/Indonesian), and others competent in Spanish, Chinese and Japanese.
Service From Start To Finish
In-house, fully-independent market and economic surveys for worldwide clients
Determination of economic viability
Financing proposals
Manufacture of products
Instant back-up from our procurement personnel
Vetted by experienced consultants working in multiple fields
Feasibility & Economic Study Assignments
Across Europe, Africa, Middle East and South America