HUTCHINSON IP
Patent Attorney, Hutchinson IP Limited, Southport UK December 2021
"Dear Peter,
Thank you for your assistance yesterday at the Hearing, it was very much appreciated……your
evidence was invaluable and I thank you for your assistance in this matter".

Legal director, Hill Dickinson LLP, Liverpool September 2020
"Dear Peter,
Please see attached […] Decision in the […]Adjudication. He has unequivocally decided in Bilfinger's favour and this is in no small part to the clarity of your report.
We and the team Bilfinger would like to thank you for your assistance on this issue."
---


Associate at DAC Beachcroft LLP, Newcastle May 2020

"Dear Mr Lumley,
Many thanks for your report, which I have read through. It is immensely helpful and clearly set out. I appreciate that you do not have some of the key documents that you would normally expect to see but have still produced a very cogent narrative that accommodates the gaps in information."
---

Partner at Freehill Hogan & Mahar LLP, New York-November 2019
"Dear Peter,
A quick note of thanks to you and Rodney for your guidance, expertise and patience with us throughout this process. You are a consummate professional and we sincerely appreciate all that you contributed to this effort."
---

Partner at Decimus Fearon LLP, London, November 2019
"Peter,
good presentation, well done and thanks."
---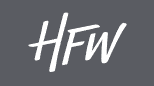 Partner at Holman Fenwick Willan LLP, London – December 2017
"Peter
On a personal note, many thanks for all your hard work on the case over the last year.
I was very impressed by your performance under cross examination and in the hot tubbing session. You got the tone absolutely spot-on in terms of explaining your position with authority whilst recognising your obligations to be a neutral expert.
The client was also very impressed – which, after all, is the main thing!"
---

Counsel at Norton Rose Fulbright LLP, London – October 2017
"Dear Peter and Rodney,
Thanks so much to both of you for all your efforts and hard work for us".
---

Manufacturing Operations Director, GW Pharmaceuticals UK – April 2017
"Dear Peter
The work done was to a high standard and the output met our requirements as well as the needs of our legal team."
---

Partner at Bird and Bird, London – April 2017
"Rodney,
A belated thank you for all your work on […] over the past 18 months or so. It has been a pleasure to work with you on what has been a demanding case from a technical and forensic perspective and the clients were helped tremendously by your ability to ferret out inconsistencies in the documentation / photos. I hope you enjoyed the experience of giving evidence notwithstanding the attempted attacks on your credibility and independence. We and counsel felt that you did a very good job in the witness box and managed to deal effectively with all the attacks."
---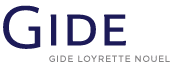 Barrister at Gide Loyrette Nouel A.A.R.P.I., Paris 30 January 2017
"Dear Peter,
It has been great working with you and likewise hope we will have the chance to do so again in the future!"
---


Barrister at Keating Chambers – December 2016
"Peter,
Thank you so much to you and all your team for all your hard work on your report. We think it is a very good piece of work."
---

Management at Saipem Contractors, France and Italy – October 2016
"Dear all,
Congratulations on a successful week and many thanks to each and every one for the valuable contribution."
"Dear All,
Thanks to everybody for the excellent work done before and during the last intense week."
---

Counsel at Pickering Hale and Dorr LLP Washington DC USA – April 2015
"Dear Peter,
I wanted to thank you again for all your help and all the time you put in preparing for the hearing. I know cross-examination isn't fun, but on the whole I thought you went well and you stood your ground.– I have enjoyed working with you and learning just enough about LPG plants to be dangerous."
---


Partner at Bond Dickinson, Newcastle UK – May 2013
"Peter
I just wanted to thank you for all of your hard work in preparing for the case against […] and for giving evidence at the trial. I know it must have been a little stressful but thought you performed really well."