Expert Witness Services in
Process & Industrial Engineering
Manderstam are a multidisciplinary team of practising engineers providing a top quality expert witness service to the law profession.
Over the past 20 years, they have given expert testimony, reports & mediation in over 75 cases, drawing on 40 years of engineering experience in 90 countries across the world.
Accredited by the major expert witness registries, Manderstam have been instructed by most of the international & domestic law firms with excellent references.
Providing Scientific & Engineering Evidence Since 1941
Manderstam offer expert witness services, approved by the UK Law Society, with unparalleled oil, gas and petrochemicals expert witness expertise. All our experts are trained in giving legal evidence by Bond Solon. We also boast enormous engineering consultancy experience.

Expert Witness Services Instructed By The World's Leading Law Firms
We have been instructed by most of the leading international and domestic law firms, with experience from well over 60 cases and the provision of oral evidence in over a third of these.
Click to view our Instructions by noted solicitors and insurers
Insurers
Solicitors
Arnold, Davies, Cooper, London
Berrymans Lace Mawer, London
Bar & Karrer AG, Zurich
Berwin Leighton Paisner, London
Bird and Bird, London
Blatchfords, London
BP Collins, London
Clifford Chance, Paris
CMS Cameron McKenna, London
Cobbetts, Birmingham
DAC Beachcroft, London
David Phillips and Partners, Essex
Davies Arnold Cooper, London
Davies Lavery, London.
Deacons, Hong Kong
Dentons, London
Dickinson Dees, Newcastle
DLA, Birmingham
DWF, Manchester
Freeth Cartwright, Manchester
Fried, Frank, Harris, Shriver & Jacobson, Washington
Gide Loyrette Nouel, Paris
Greenwoods, London
Halliwells, London and Manchester
Holman Fenwick Willan, London and Qatar
Howard Kennedy, London
Kennedys, London, Bath and Birmingham
Lalive, Geneva
Mayer Brown International, London
McNulty & Co, Basingstoke
Mills & Reeve, Birmingham
Norton Rose Fulbright, London
Pinsent Masons, Glasgow and London
Rawlinson Butler, Crawley
Reid Minty, London
RPC, London
Sandersons, Hull
Shadbolt & Co, Reigate
Shoosmiths, Reading
Simmons & Simmons, London & Dubai, UAE
Smyth and Co, Hong Kong
Stewarts Law, London
Watson, Farley & Williams, Bangkok
Wilmer, Cutler, Pickering and Dorr, London
White and Case, London
Consultant Engineer Services
Manderstam International Group are fully-independent, and offer internationally-acclaimed engineering consultancy including project management and benchmarking. Extensive client background including BP, Shell, Chevron and British Gas.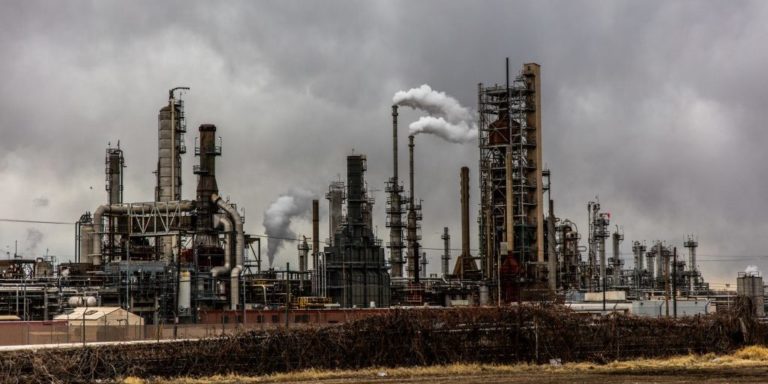 Thanks so much to both of you for all your efforts and hard work for us.
Thanks for all your hard work on the case over the last year. I was very impressed by your performance under cross examination and in the hot tubbing session. You got the tone absolutely spot-on in terms of explaining your position with authority whilst recognising your obligations to be a neutral expert. The client was also very impressed – which, after all, is the main thing!
A belated thank you for all your work over the past 18 months or so. It has been a pleasure to work with you on what has been a demanding case from a technical and forensic perspective and the clients were helped tremendously by your ability to ferret out inconsistencies in the documentation / photos. I hope you enjoyed the experience of giving evidence notwithstanding the attempted attacks on your credibility and independence. We and counsel felt that you did a very good job in the witness box and managed to deal effectively with all the attacks.
It has been great working with you and likewise hope we will have the chance to do so again in the future!
Thank you so much to you and all your team for all your hard work on your report. We think it is a very good piece of work.
The work done was to a high standard and the output met our requirements as well as the needs of our legal team.
A quick note of thanks for your guidance, expertise and patience with us throughout this process. You are a consummate professional and we sincerely appreciate all that you contributed to this effort.
"Dear Peter, Please see attached [...] decision in the [...] adjudication. He has unequivocally decided in Bilfinger's favour and this is in no small part to the clarity of your report.
"Dear Mr Lumley, Many thanks for your report, which I have read through. It is immensely helpful and clearly set out. I appreciate that you do not have some of the key documents that you would normally expect to see but have still produced a very cogent narrative that accommodates the gaps in information."
Worldwide Expert Witness Clients
Arbitration & Engineering Expertise across 90 countries
Our work spans numerous countries and continents. We use our intimate knowledge of the oil and gas, petrochemical, pharmaceutical and manufacturing industries (among others) to provide specialist expert witness legal guidance and consultancy. To see the interactive map please click on the map or visit the
Global Experience page